Pirates of The Caribbean Collectors Edition
TAKING PRE ORDERS NOW, SHIPPING 2018. THESE WILL NOT LAST LONG
Contact Us for more info
---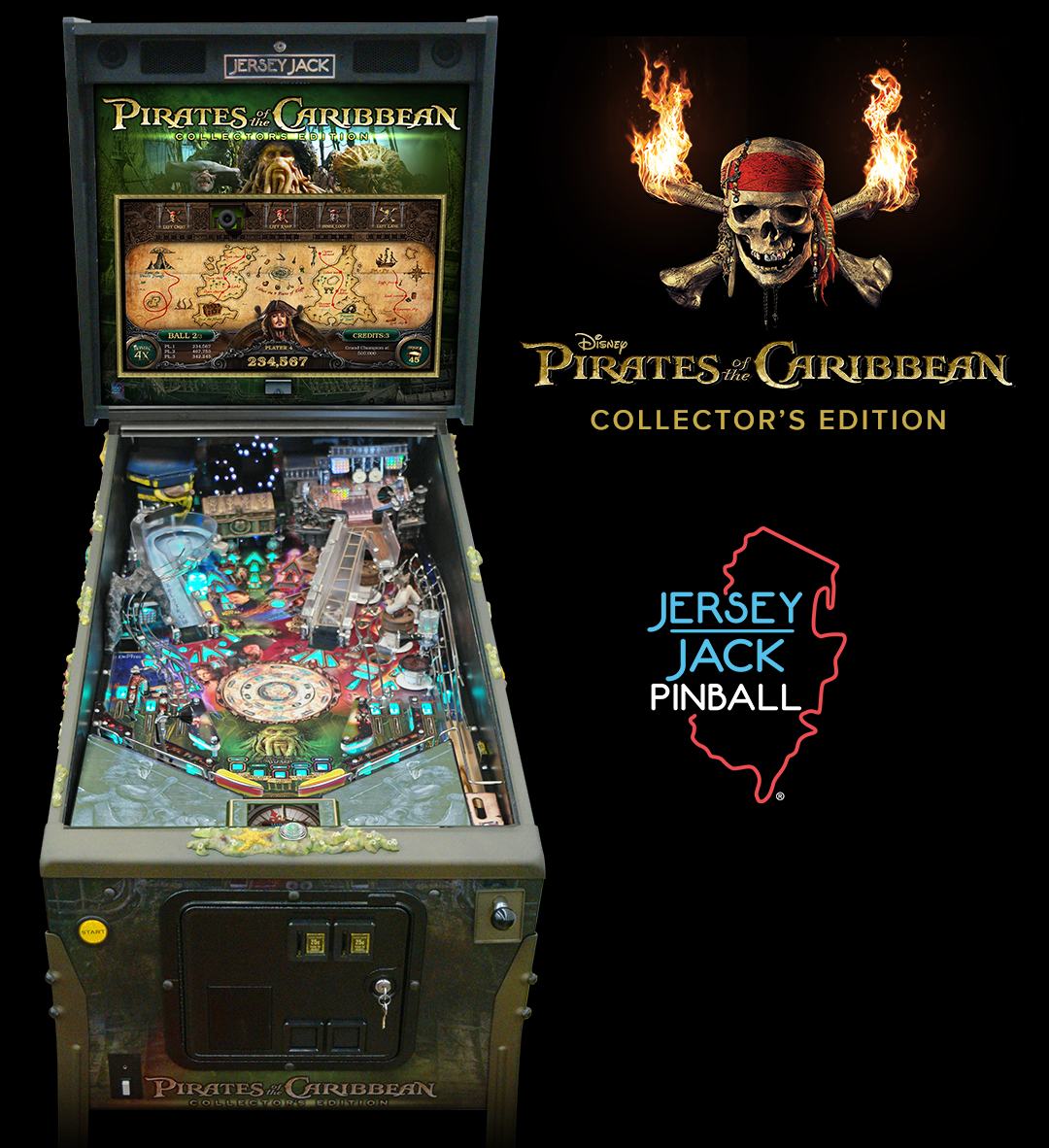 Is the Pirate's life for you? This fast-playing, challenging and feature packed game captures memorable scenes and elements from all top five motion pictures in the series, and hosts 3.25 sextillion game play variations, so you'll never play the same game twice. Players can choose to play as one of 22 movie characters, fire their pinball-loaded cannon from the rocking Black Pearl on the upper playfield and enjoy features such as an interactive concentric map with 216 useable combinations for gamers to experience.
*Actual game may look different than pictured. Specifications subject to be changed without notice.
Features of the Game:
Dimensions: Height: 74.25", Width: 29.0", Depth: 52.0"
27" HD LCD featuring full color custom animation, movie clips
RGB-LED playfield and GI lighting
Stereo headphone jack with independent user adjustable volume controls
5 Speaker 2.1 stereo surround system
POTC color barnacle covered body armor and legs
Premium clear coated playfield
Glare reducing INVISIGLASS™
Shaker motor
Widebody cabinet.
Stereo headphone jack

Bally / Williams Parts

One Year Warranty
Features are Subject to Change

Pirates Of The Caribbean CE Flyer

Pirates of The Caribbean Game Comparison Chart

MSRP $12,500.00

INCLUDES SHAKER MOTOR AND INVISAGLASS

$1000.00 deposit (Sooner the deposit, sooner the game will arrive)

Add Shaker Motor (INCLUDED)

Add INVISIGLASS™ (INCLUDED)

Add Rad Cals (INCLUDED)


Printed Manual (INCLUDED)

Contact Us for more info

White Glove In Home Set Up Available

Full JJP Factory Warranty Included.

WE SHIP ANYWHERE! FILL OUT THIS FORM FOR A QUOTE!