We will service just about any coin operated equipment as long as we can still get parts.
Please fill out our form as best as possible. The more info you provide us the better prepared we will be for your call.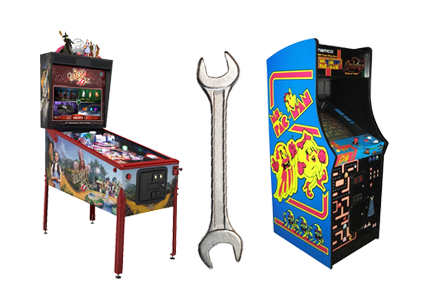 We do our best to try to get your machine fixed in one visit. There are so many different machines out there that it is impossible to carry all the parts on the truck. With a little help from you we should be able to get the needed information so we can be be prepared the best we can for the house call. Please try to be as complete as possible when submitting this form.
Be sure to provide the best phone number and times to call so if we do have further questions we can reach you before our visit. Thank you!